Customer Care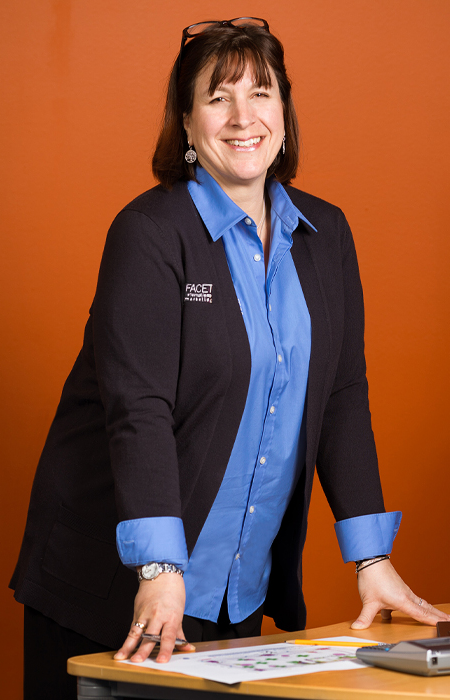 Born and raised in Michigan, with a dash of European innovation and more than a sprinkling of street smarts and experience, we develop marketing strategies and help our clients achieve their goals through carefully crafted plans. Today, we combine our knowledge of international marketing (software) with all the practical elements of designing a trade show program (hardware) and we package this with a generous helping of Customer Care.
Our customer care team is experienced, friendly and dependable. Capable of managing the freight, logistics and work crews, they are focused on your project with a calm, efficient 'can do' attitude that has been rewarded with multiple international accolades. Nothing is too much trouble, from chasing down lost freight or luggage to finding innovative ways to display a new product or finding a calming cup of tea. Every Facet Site Supervisor is trained to problem solve and manage the unforeseen and unexpected. We ensure that the fit and finish of the project makes you stand back and smile.
We are considerate of the environment, play fair and our team is knowledgeable and experienced. Our customers tell us our pricing is affordable and our services and our customer care outstanding.  We are listed as 'top shelf' by exhibitors from Australia, Canada, the UK, Italy, France, Germany and Japan. It's what we do best.